Unparalleled Customer Satisfaction for Chicago, IL Drivers at Zeigler Maserati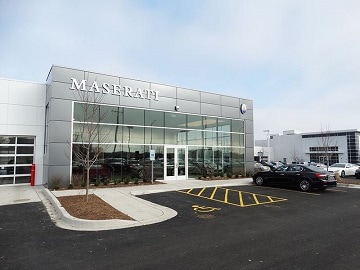 There is a widely held belief that the search for the right vehicle for your future will always be a stressful endeavor, but for drivers throughout Chicago, IL and the nearby areas, it certainly doesn't need to be this way. With Zeigler Maserati, drivers in the Chicagoland region can not only get the most outstanding and impressive exotic vehicles on the market, but they can also experience the unparalleled customer satisfaction that has become so tied to the Zeigler experience. Not only do we offer the stunning and powerful Maserati Quattroporte, GranTurismo, GranTurismo Convertible, and Ghibli models, but drivers will have found an unparalleled automotive resource in the Zeigler Maserati team.
From the moment we receive a customer request, our team members provide immediate and constant contact for the customer, from the start of the process until the close of the sale. The unrivaled commitment to our customers doesn't end there, either. With the outstanding talents of our parts and service departments, Zeigler Maserati remains a great asset for drivers throughout the Windy City. With this level of commitment, courtesy, and respect for our customers, it is easy to see why so many Chi-Town drivers remain Zeigler customers for life.
To experience the many advantages of the Zeigler experience, come and see the Zeigler Maserati team at 210 W Golf Rd, Schaumburg, IL. We'll help you find the complete satisfaction for all of your automotive needs, and soon you'll be enjoying the roads of the Chicago area and beyond with the confidence that comes from having an automotive resource like Zeigler Maserati in your corner. In no time you'll be among the many Zeigler customers for life.