Comparing the 2020 Maserati Levante and 2020 Audi Q5 at Zeigler Maserati
When you're looking for elegance and refinement, the decision to go luxury is easy. But, picking your vehicle's body style is a tougher decision. A crossover allows you to have the efficiency of a sedan with the accessibility of an SUV. The 2020 Maserati Levante at our Maserati dealership near Downers Grove, IL is a clear choice. We've compared it with another popular crossover, the 2020 Audi Q5, so you can see how it stacks up.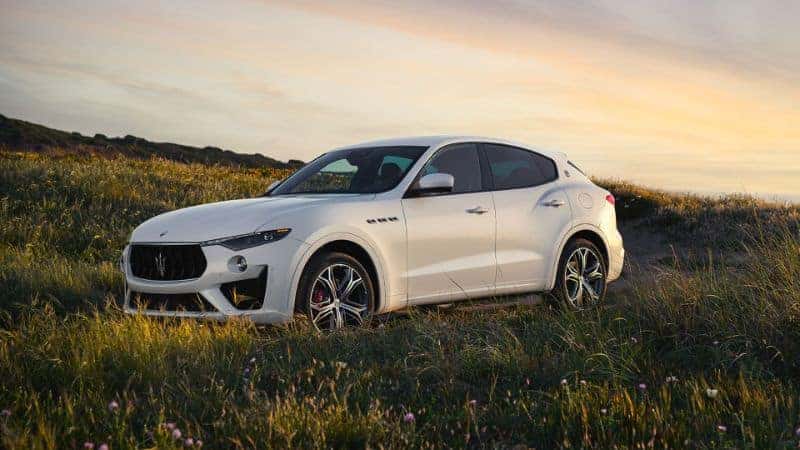 Performance
The 2020 Maserati Levante is a clear front-runner in terms of performance. You can opt between a 3.0-liter V6 engine or 3.8-liter V8 engine. The V6 configuration gives you an impressive 345 horsepower and 369 lb-ft of torque. The V8 engine generates a whopping 590 horsepower and 538 lb-ft of torque. The Audi Q5, at its best, falls short of both engines with 248 horsepower and 273 lb-ft of torque.
The power in our new Maserati models translates to more capability too. The Maserati Levante lets you tow up to 5,952 pounds, while the Audi Q5 tops out with a towing capacity of 4,400 pounds.
Comfort
There's no denying comfort was important to both luxury vehicles. They both include leather seating with heated front seats and available cool front seats. However, the Maserati Levante kicks it up a notch. It includes standard driver memory seats to make sure it remembers your preferences every time. This is only an available feature in the Audi Q5. Plus, both the driver and passenger have lumbar support in the Maserati Levante, while only the driver has it in the Audi Q5.
The Maserati Levante is larger too, meaning more space for you and your passengers. This doesn't comprise your cargo area either. You still have a greater maximum interior cargo volume in the Maserati Levante.
Most people would argue you can't go wrong with a luxury vehicle. But, the 2020 Maserati Levante is in a class all its own. You'll see for yourself with a test drive at Zeigler Maserati. Our Maserati finance center can help you find the most competitive financing options too. So, come see us. Get the edge in the 2020 Maserati Levante.