Pre-Order Your Maserati Vehicle in Schaumburg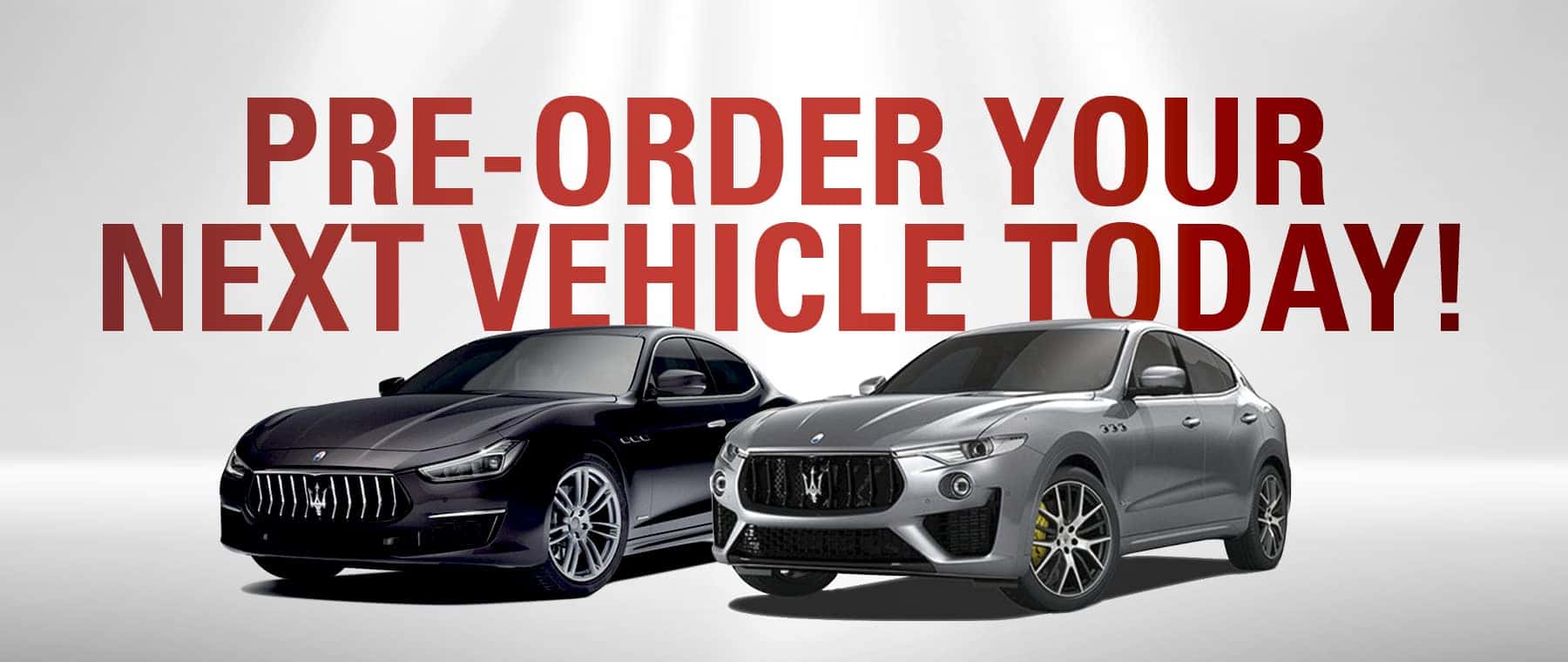 Here at Zeigler Maserati, we believe every stage of the car purchasing and ownership process should be as smooth and easy as possible. That's why we provide support and resources for everything from test-driving to service and car care, and why we're sharing all you need to know about starting the vehicle pre-ordering process in Schaumburg.
Maserati Pre-Ordering at a Glance
When you're ready to take home a new Maserati vehicle, you have plenty of amazing options available right here at our showroom today, but you can also put in a pre-order for a vehicle that's coming out soon. Here's a look at the most commonly asked questions about pre-ordering a new Maserati:
What Is a Pre-Order? A pre-order puts you at the front of the line to get a vehicle as they come off the production line. It helps to guarantee the vehicle will be available to you as soon as it's released.
How Are Pre-Orders Filled? Your pre-order will be met in the order that it's received, so it's always best to submit a pre-order as soon as you know which new Maserati SUV or car you want.
Can I Cancel My Pre-Order? We believe you should have complete control over the new vehicle ordering process, which is why you can cancel your pre-order at any time and receive a full refund.
Why Should I Pre-Order from Zeigler Maserati?
Make Zeigler Maserati the Maserati dealership you trust for all of your new vehicle pre-order and Maserati financing needs. To start, the process is as simple and easy as possible—just follow these steps to get started:
Order the vehicle you want through Zeigler Maserati
Pay a 100% refundable deposit fee
Lock in your price now while incentives are still strong.
Get your new vehicle delivered straight to your door
That's not all. We'll also pick up your leased vehicle from your home upon delivery of the new vehicle and we make it easy to pick your next car, with the support of trained sales personnel who provide 360° walk-throughs showing you all the features of the new vehicle.
You deserve a step-by-step transparent process, which is why we'll be at your side the whole way. An assigned sales professional will provide updates throughout the production journey, such as, "Your new vehicle is being painted", "your new vehicle is in transport", "your new vehicle has arrived and is ready for delivery".
All you have to do is fill out the form and hit submit. Schedule an appointment with Zeigler Maserati to learn more about the vehicle pre-order process today.