2022 New Tax Savings – Visit Zeigler Maserati and Take Advantage of a New Illinois Law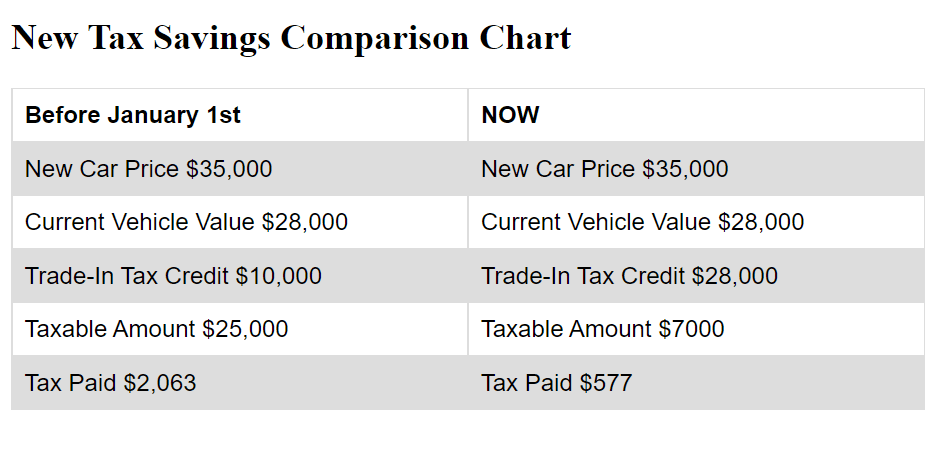 Have you heard about the new Illinois tax law concerning trade-ins? Starting January 1, 2022, the state of Illinois requires car owners to pay less taxes on the vehicle they're trading in.
'Pay less taxes'? Sounds like an April fool's joke, right? But it's not, and it's yet another reason to visit Zeigler Maserati for a new luxury automobile.
About The New Illinois Tax Law
The new law eliminates the $10,000 credit cap on trade-in vehicles that was set in 2020 as part of the Rebuild Illinois plan. The cap is something that consumer groups, auto associations, and dealers such as our local Maserati dealership have been trying to reverse since it was passed. The reasoning is simple: eliminating the credit cap is a better deal for consumers because it gives them a full tax credit on their trade-in vehicle.
Here's how the law works. If you're buying a car that costs $40,000 and your trade-in is worth $20,000, you only have to pay tax on the difference – in this case, $20,000. When the cap was in place, consumers would only be exempt for a maximum of $10,000 of the value of their trade-in, regardless of how much their trade-in was worth.
This means that in the above example, a customer would have been obligated to pay tax on $30,000 instead of $20,000. Depending on where you live the tax could be anywhere from 7% – 10%, which is a lot of money. But with the cap out of the way, Maserati financing is now even more rewarding.
The timing couldn't be better, because the value of the average trade-in – especially sought-after pre-owned Maserati cars – has never been higher. If you're in the market for a new car and want trade in your old one, there's no better time than now to do so.
How Do You Take Advantage at Our Maserati Dealership?
Taking advantage of this new tax law is easy. In fact, aside from visiting our team of Maserati dealers to trade in your current car and purchase a pre-owned or new Maserati vehicle, you don't need to do anything to receive the full tax credit for your trade-in. Our friendly team will automatically calculate it at the time of purchase.
Stop in today, take a test drive or two, and prepare to save big.