The 2022 Maserati Ghibli at Zeigler Maserati in Schaumburg, IL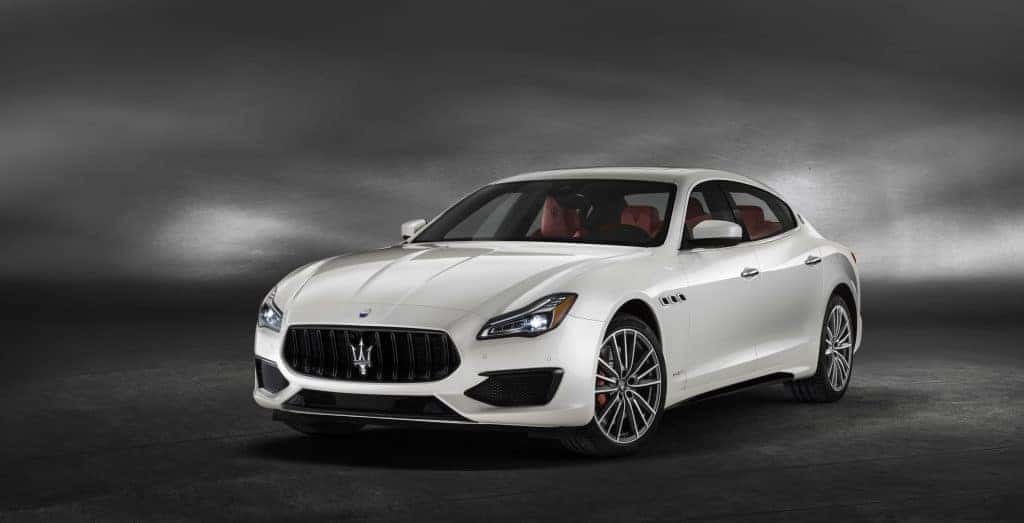 If you're looking for an amazing driving experience, you know that a Maserati vehicle will deliver. The 2022 Maserati Ghibli is one of the newest additions to our lineup, and if you're looking for a powerful new car that will have you making any excuse that you can to get back behind the wheel, you need to visit Zeigler Maserati and see this model for yourself.
2022 Maserati Ghibli Details
Model details:
Engine: Twin-turbo V6 engine
Power: 345 horsepower, 369 lb-ft torque
More powerful Modena and Trofeo trim levels available
MSRP: $77,695
The 2022 Maserati Ghibli is available in three different trim levels. The base model is the GT, and it comes equipped with a twin-turbo V6 engine that puts out 345 horsepower and 369 lb-ft of torque. The luxurious Modena model is also powered by a V6 engine, but it's a bit more potent. This model ups the output to 424 horsepower and 428 lb-ft of torque.
Finally, there's the Trofeo trim level. This version of the 2022 Maserati Ghibli is powered by a twin-turbo V8 engine that can produce an incredible 580 horsepower! That gives this new Maserati model an incredible top speed of 200 miles per hour. Whichever trim level you choose, you're getting a fun to drive sports car that offers plenty of luxury and an experience behind the wheel that's tough to top.
2022 Maserati Ghibli Safety and Special Features
Safety/Special Features:
Adaptive cruise control
Automated emergency braking
Lane-departure warning with lane-keeping assist
10.1-inch touchscreen
Apple CarPlay® and Android Auto™
15-speaker Bowers & Wilkins audio system
The 2022 Maserati Ghibli comes standard with a variety of driver assistance features, because your fun driving experiences can be safe ones as well. Automated Emergency Braking, Lane-Departure Warning, and other technologies all work together to help you make better driving decisions and stay safe on the road.
This new Maserati car comes equipped with useful in-car tech as well, including Apple CarPlay®, a navigation system, and a 10.1-inch touchscreen that makes it easy to access any features you're looking for. Each trim level also offers its own premium sound system and compatibility with SiriusXMⓇ satellite radio.
Buying a 2022 Maserati Ghibli
Now it's time for you to experience the 2022 Maserati Ghibli for yourself. Visit our Maserati dealership in Schaumburg, IL and get behind the wheel of this new sports car today. Once you take it for a test drive, we'll tell you all about our latest Maserati lease and finance offers!