Visit Zeigler Maserati and Test-Drive the All-New 2022 Maserati MC20: Supercoupe Supreme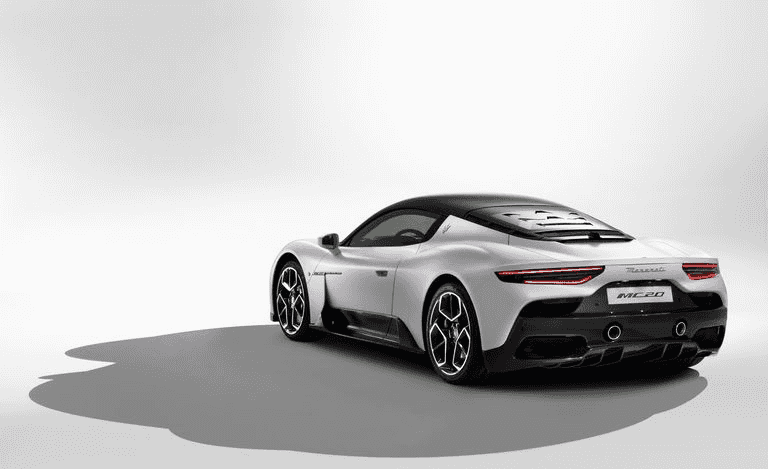 The 2022 Maserati MC20 is an all-new two-seat supercoupe and one of the auto industry's most anticipated high-performance vehicles. Boasting state-of-the-art structural engineering and a world-class powertrain, this automobile is one that supercar fans and track enthusiasts shouldn't miss.
Model details
Starting price: $212,000
Engine: 3.0-liter twin-turbocharged V6
Power: 630hp, 538 lb-ft of torque
Transmission: Eight-speed automatic
Drivetrain: RWD
2022 Maserati MC20 Details
Powering this superlative two-door stunner is a 3.0-liter twin-turbocharged V6 engine capable of 620 horsepower and 538 lb-ft of torque. You'll have a close-up view of this Formula 1-inspired power plant at Zeigler Maserati – and when you get behind the wheel for a test drive, you'll command this twin-turbo engine via an eight-speed we dual-clutch automatic transmission. Zero to 62 time stands at just under three seconds, with a top speed of 202 mph.
The cabin of this new Maserati vehicle is sleek and minimalist, a performance purist's dream. Only the necessary accoutrements are integrated, and all materials and surfaces are upscale – from the aluminum pedals and carbon fiber trim to the black leather seats with blue accents.
2022 Maserati MC20 Safety and Special Features
Safety/Special Features:
Adaptive cruise control
Lane-departure warning
Automatic emergency braking
Exterior Carbon Fiber package
Sonus Faber 12-speaker premium sound system
Heated front seats
Sport steering wheel with Alcantara inserts
As befits its platinum-level status, the 2022 Maserati MC20 integrates the mot cutting-edge safety technologies. Adaptive cruise control, lane-departure warning, and automated emergency braking are onboard, along with pedestrian detection and lane-keeping assist. Moreover, every 2021 Maserati MC20 integrates an adjustable suspension and four selectable driving modes for a customized approach.
Regarding special features, our team of Maserati dealers will show you the many ways you can personalize this supercoupe. A range of terrific packages are available – one example is Exterior Carbon Fiber, which adds top-shelf elements such as a carbon fiber hood and a carbon fiber rear diffuser. Plenty of stand-alone options are available too, including a Sonus Faber 12-speaker premium sound system, heated front seats, and a sport steering wheel with Alcantara inserts.
Explore the 2022 Maserati MC20 Today
If you're ready for the test drive of a lifetime, contact our nearby luxury car showroom and meet the 2022 Maserati MC20 today. While you're here, we'll introduce you to our experienced Maserati finance team and make available all of our latest purchase and lease incentives.