Are you considering a new or Certified Pre-Owned Maserati, but are wondering what kind of coverage you'll receive? Zeigler Maserati of Schaumburg can provide some answers to your questions. Below, you'll find an overview of the different Maserati warranty plans, how long they last, and what they cover.
Maserati New Car Limited Warranty Coverage
Maserati North America Inc. protects each new Maserati with a transferable 4-year or 50,000-mile warranty — whichever occurs first — New Car Limited Warranty. Whether you opt for the Maserati Ghibli warranty or the Maserati GranTurismo warranty, you'll receive the same level of coverage. What does a Maserati warranty cover? This limited warranty includes a powertrain warranty and corrosion protection.
Additionally, all new Maserati vehicles sold in the U.S. and Canada come with Maserati Roadside Assistance. For help, call the Maserati Roadside Assistance number toll-free: 888-371-1802. Depending on the emergency, drivers can receive transport to authorized Maserati car dealerships in Illinois. If your car needs overnight warranty repairs, the program also offers limited rental reimbursement.
Maserati Certified Pre-Owned Warranty & Benefits
The Maserati CPO Program is one of the most reliable in the industry, thanks largely to its additional coverage for up to two years beyond the New Car Limited Warranty. The warranty covers the following car components:
Engine
Transmission
Differential
Driveshaft
Suspension and steering
Brake system
Cooling system
Electrical components
Fuel system
Climate control system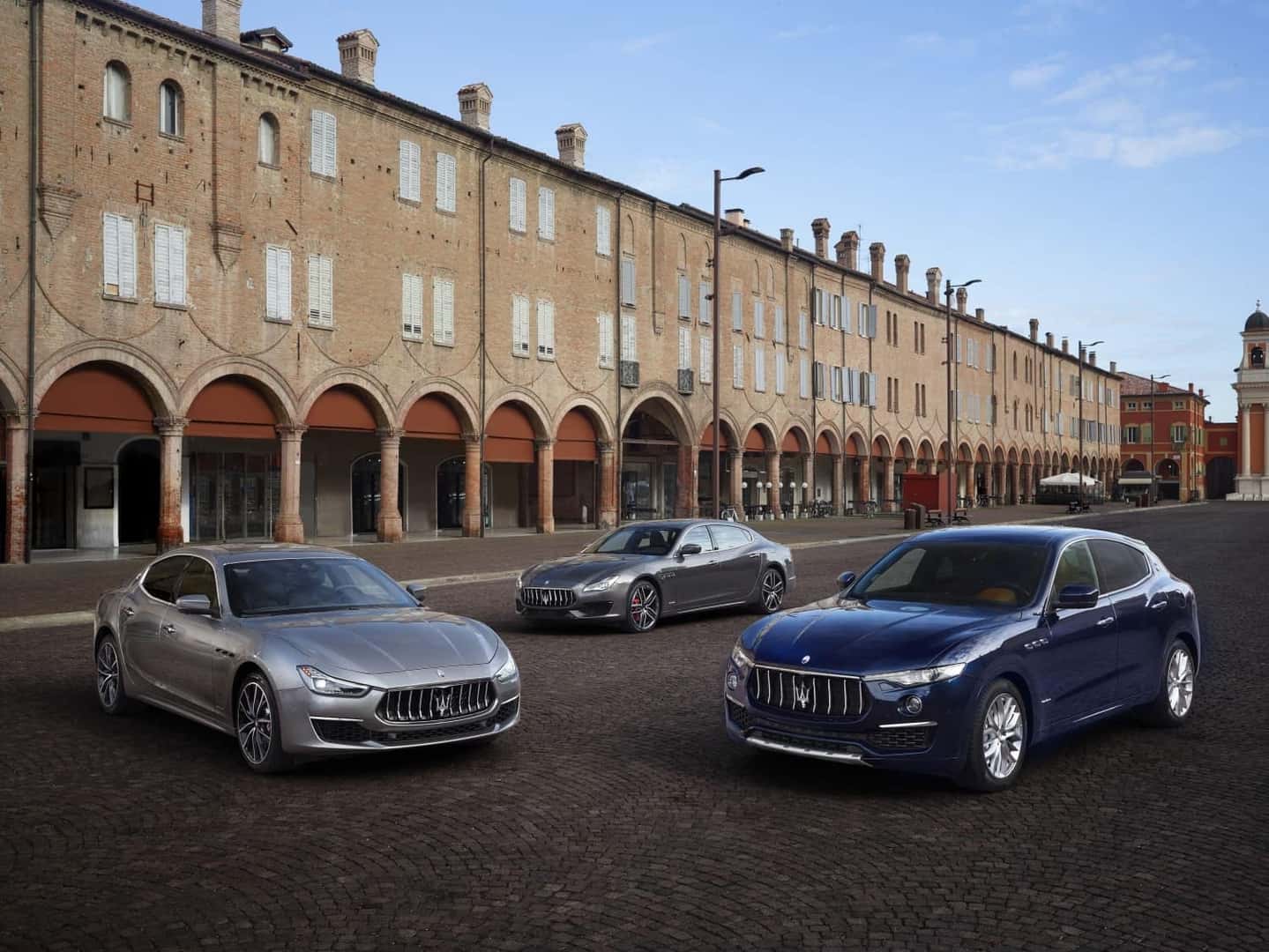 Maserati Extended Warranty
Per the Maserati Extended Warranty program, Bartlett drivers can extend their coverage for up to the 7th year without mileage limits. There are two car warranty options: Maserati Extended Warranty (includes the same coverage as the contractual warranty) and the Maserati Limited Extended Warranty (protects the engine, transmission, and gearbox). Learn more about your options below:
Extended Warranty: This extended warranty protects you up to the 5th year from the warranty start date and includes Bumper-to-Bumper unlimited coverage. It's available for the GranCabrio, Ghibli, GranTurismo, GranTurismo MC Stradale, Levante, and Quattroporte.
Limited Extended Warranty: You can lengthen the coverage for your vehicle, which was previously covered by the Maserati Extended Warranty, up to the 7th year from the start date. This warranty protects the transmission, gearbox, and engine for unlimited miles and is available for the Ghibli, GranTurismo, GranTurismo MC Stradale, GranCabrio, Levante, and Quattroporte.
Learn More About the Maserati Warranty at Zeigler Maserati of Schaumburg!
If you have more questions about the Maserati warranty for new or certified pre-owned vehicles, contact us at Zeigler Maserati of Schaumburg! The next time you're wondering, "Where can I find a Maserati dealer near me" — visit us near Bartlett and Glenview.We'll introduce you to our lineup of Maserati vehicles, as well as our current specials on new models like the Levante and Ghibli.
More from Zeigler Maserati of Schaumburg
There are many reasons to consider a vehicle like the 2023 Maserati Grecale, from its potent 296-horsepower supercharged engine to its outstanding handling and state-of-the-art tech and safety components. But one of the biggest reasons is that it just looks good. Here are the design features you can expect when you see the Maserati Grecale…

The illustrious history of the Maserati brand that you see reflected in the artfully crafted design of every Maserati vehicle spans over a hundred years. If you've ever wondered who makes Maserati vehicles, where they're made, or how they've evolved over the years, the team at Zeigler Maserati is proud to share the details.

There's a plethora of reasons why the 2023 Maserati Quattroporte is an exceptional vehicle, from its luxuriously plush interior offering silk or leather upholstery, to its state-of-the-art tech and safety features. But because it's a Maserati, we can't overlook the thrilling performance that it offers. Here's what you'll want to know before you get behind…