Exterior and Interior Design of the 2023 Maserati Grecale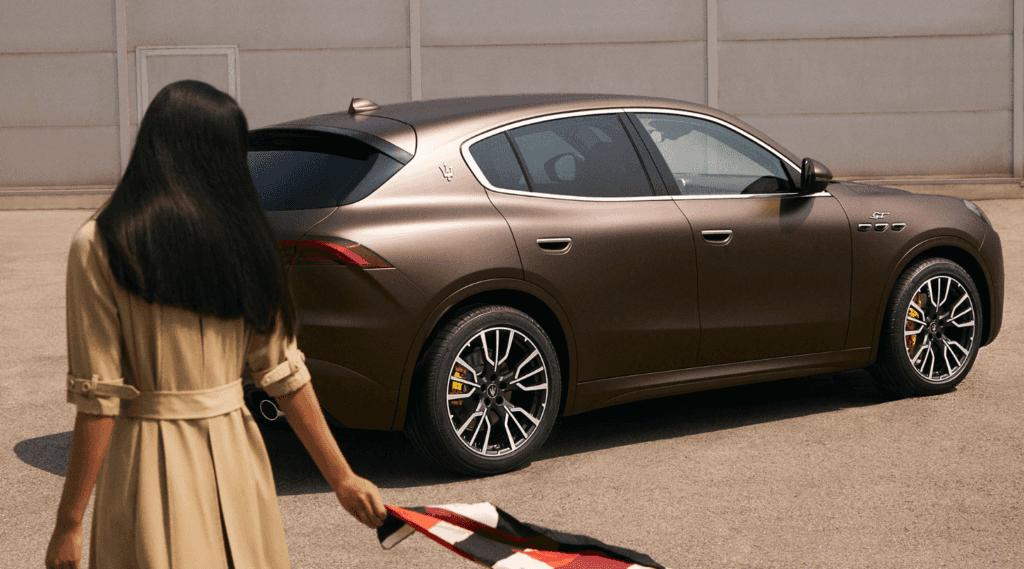 There are many reasons to consider a vehicle like the 2023 Maserati Grecale, from its potent 296-horsepower supercharged engine to its outstanding handling and state-of-the-art tech and safety components. But one of the biggest reasons is that it just looks good. Here are the design features you can expect when you see the Maserati Grecale in person.
Exterior
The 2023 Maserati Grecale is an immediate attention-grabber with its sleek and sophisticated exterior. The grille sits low on the front, which gives this SUV an imposing look, not unlike the Maserati MC20. It also sports the traditional boomerang-shaped taillights that signal the Maserati brand even in the dark.
Shoppers have the option to fully customize the look of their Maserati Grecale through the Fuoriserie customization program. A special edition Mission from Mars Maserati Grecale is also available, overhauling the exterior with Galactic Orange metal paint reminiscent of the red planet, and graphics channeling the space program.
Interior
Once you get inside the 2023 Maserati Grecale, you'll be ensconced in luxury, as leather is everywhere, including on the comfortable seats. There is also a metallic trim along with open-pore wood accents that add to the extravagance.
The dashboard of this new Maserati vehicle smartly blends classic styling with futuristic convenience. The traditional Maserati mechanical clock has been replaced with a digital smartwatch that can transform into a driver-car interface operating via voice command.
See the 2023 Maserati Grecale at Zeigler Maserati
Words alone don't do justice to the 2023 Maserati Grecale, which means you need to see it in person. To explore everything, it offers both inside and out — and to take a test drive — visit Zeigler Maserati in Schaumburg, IL.