Put the 2022 Maserati MC20 to the Test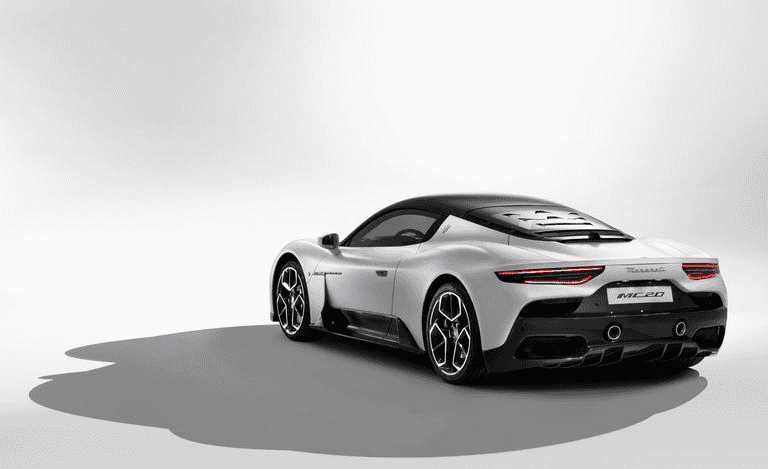 The 2022 Maserati MC20 is a stand-out sports car like you've never seen before—and our team here at Zeigler Maserati is excited to share all the news and updates on this powerful performance ride. For the latest in 2022 Maserati MC20 info and the chance to get behind the wheel when the time comes, turn to Zeigler Maserati in Schaumburg, IL.
2022 Maserati MC20 Performance and Handling at a Glance
The 2022 Maserati MC20 is expected to redefine performance and handling from a company that knows motorsports best. Afterall, there's a reason the experts at Car and Driver Magazine said, "The MC20 represents a giant leap for the Maserati legacy," and praised the Maserati MC20's, "Lightning-quick acceleration [and] sharp handling."
It comes with engine options like a twin-turbo 3.0-liter V6 engine, which uses innovative racing technology to produce up to 621 horsepower and 538 lb-ft of torque. The monocoque, which is a shell constructed of both the frame and chassis in a single unit, is made of carbon fiber, and you have four customizable driving modes to pick from, including GT, Sport, Corsa, and Wet.
In the Maserati MC20, you'll be able to go from zero to 60 mph in as little as 2.9 seconds, at a top speed of more than 202 mph.
And it doesn't end there. Here are a few of the performance and handling features you'll find in this exciting new Maserati model:
Electronic limited slip differential
Suspension lifter
Racing-inspired cockpit
Eight-speed transmission
Double wishbone front and rear suspension
The 2022 Maserati MC20 is a vehicle best experienced firsthand, and Zeigler Maserati is here to make that happen. Learn more about this trendsetting new ride and take the first test drive in Schaumburg, IL when it hits the road.